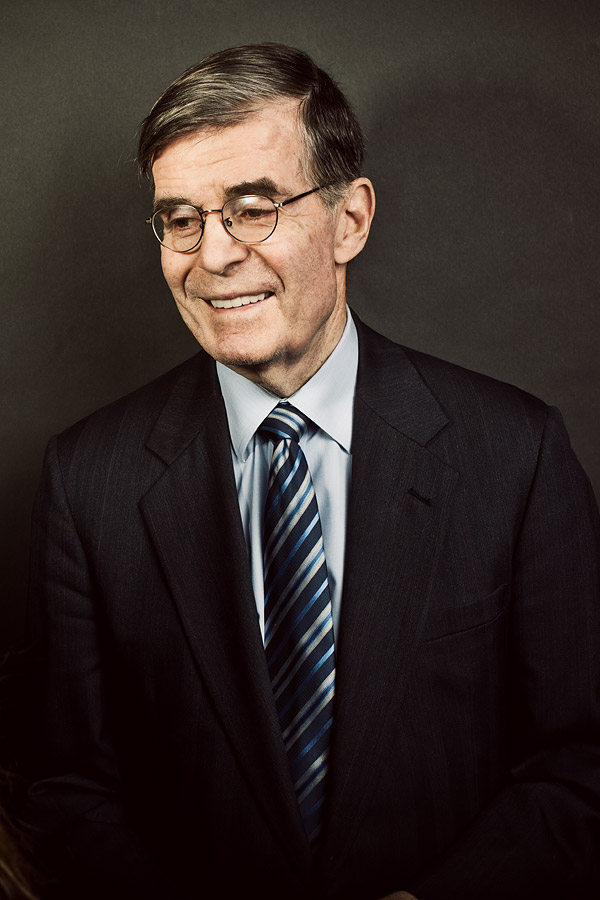 Ted Sorensen, 1928-2010
I had the good fortune to hear Ted Sorensen speak about the Cuban Missile Crisis during a conference a couple of years ago. Even better, he agreed to sit for a quick portrait in a studio I had set up back stage. His eyesight wasn't great and I directed him with a gentle hand on his immaculate dark suit to have him face the camera.
As we talked, an organizer from the conference came over and greeted him. Mr. Sorensen turned to her, gave her a bright smile, and I made this picture.