The past few weeks have brought the first taste of the heavy, wilting heat that we're in for this summer. Charlene and I spent this weekend screening (and plexiglass-ing) our side porch with dreams of summer barbecues and mint juleps while we watch the sun set.The past month brought some new clients and a wonderful trip out west. While in Portland, I shot a quick travel feature for the Boston Globe that ran on Saturday and can be seen here. After a few days visiting our old haunts including dinner at the best thai place ever, we headed up to Vancouver, BC to see my cousin Jon get married on a beautiful, sunny afternoon.
I came home to a new tearsheet from The Scientist Magazine
Sean Eddy for The Scientist Magazine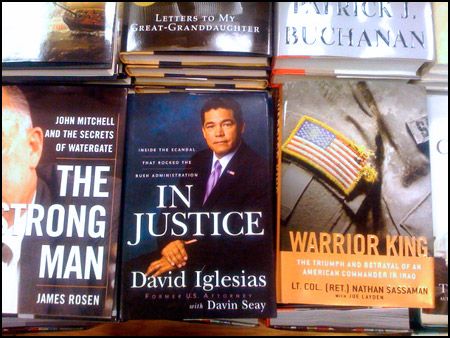 Yesterday, I stopped by Borders and saw that the David Iglesias book is finally out (I talked about some of the challenges of this shoot here).
The next month will bring the resumption of a personal project I've been researching in New Jersey and new portfolio meetings in DC and New York. Also keep an eye out in your mail box for a new postcard mailer to go out next week.