Photo shoots have different rhythms and flow and part of my job is sizing people up and trying to get a read on them pretty quickly. In Washington, where shoots with politicians can last less than five minutes, sometimes establishing rapport and getting familiar with the subject isn't possible and I've come around on embracing the tension that hangs over these briefest of jobs. These portraits speak to the distance and the lack of connection and sometimes that feels as telling to me as the images made after long conversations and buy-in from the subject.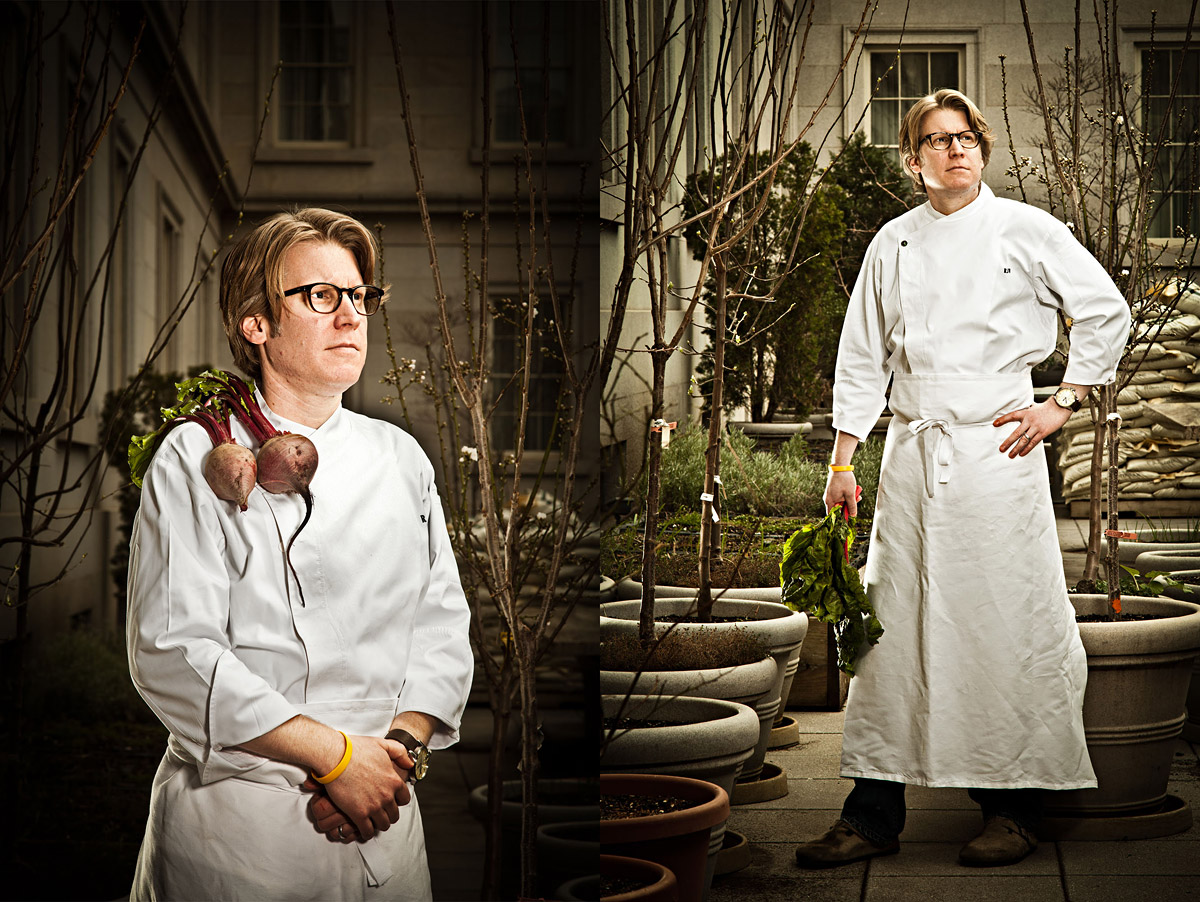 Post Chef Robert Weland
I knew Robert Weland, the chef at Poste in Washington, DC was an avid gardener but I wasn't aware of the extent of his commitment until I arrived at the restaurant and saw dozens of fruit trees, raised beds and herb gardens extending throughout the terrace outside the restaurant. Weland was eager to talk about his growing plans for the year and we commiserated about what the hot weather was doing to our tomatoes, and which herb/fruit combinations worked best for desserts.
I had brought along a bag of organic vegetables that he gamely posed with and I left with some great recipes (beet greens - roast, sealed in foil w/ olive oil/salt/pepper) and photographs of a passionate chef and gardener.