Roberta Ayala for SEIU
I had a shoot downtown yesterday and stopped by the SEIU building to snap a photo of a portrait I shot back in March as the SEIU began to ramp up their support for the Employee Free Choice Act. I'm going to peg this shot at about 40' high, making it far and away the largest I've ever had an image printed.
Back in May, I had the privilege of following around a couple of Smithsonian biologists who are working to map the DNA of every single plant and organism on a small island outside of DC in the Potomac river. On the day we were there, the island was accessible by a rickety connection of stones and logs, though often it can only be reached by boat. Following around the biologists as we hiked throughout the island brought me right back to when I was a Boy Scouts and weekend hikes like this were the norm.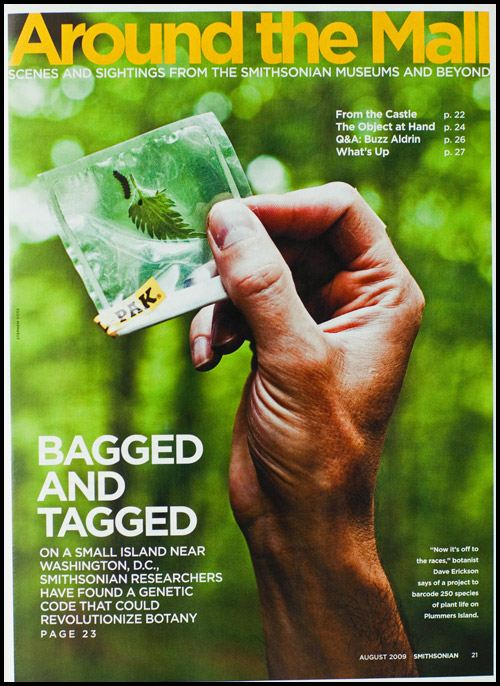 Plummer's Island for Smithsonian Magazine
On one last note, I don't do much linking on this blog, but there are so many essential truths in this post by John Loomis, that I think it's required reading. I count luck and following my gut as being fundamental parts of any success I've had so far and John's short, thoughtful bits of wisdom mirror the hard truths I've come to on my own after a lot of failures and successes.