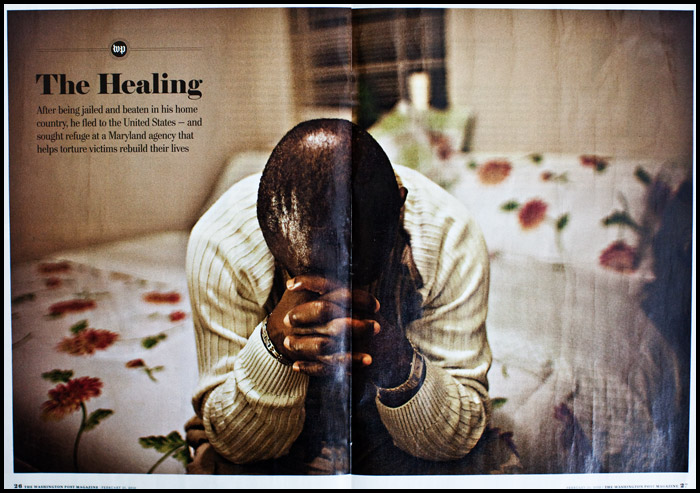 "He doesn't speak much English, so you'll need a translator at the shoot." "Once you meet him, he may or may not agree to the shoot." "You can call him Paul, but that's not his real name." "We want a good portrait of him, but you can't show his face or anything else that will identify him." These were the instructions I received on this recent story I worked on for The Washington Post Magazine that was published on Sunday. I was again working with one of my favorite photo editors, Evan Jane Kriss who stressed the sensitivity of the situation and the very real possibility that the subject might back out of the shoot.
I met Paul and the translator outside of a metro stop in DC. Paul is a Cameroonian refugee and victim of torture who escaped from his country after being brutally beaten by members of the police force. Reporter Phil Zabriskie had been talking to him and other torture victims over the past year in working on this story. We spoke for a bit and he agreed to be photographed at his home. I had been experimenting most of the day with different lighting setups involving silhouettes, blown highlights and other visual tricks that would conceal his face, but when we arrived at the small room that he rented from a family, it was clear he wanted the photos taken quickly, with minimal setup.
The room was dimly lit and I was able to set up a few hot lights to bring up the levels a bit before shooting the portraits. I had seen a street lamp outside that I thought might make for a good setup as well and we shot there briefly before wrapping up. Looking at these photos now, I'm not so sure that the complicated lighting setups would've done much justice to him or the modest bedroom where he lived, thousands of miles away from his family.
The story also brought me to Advocates for Survivors of Torture and Trauma in Baltimore, where amazing work is being done in helping torture victims deal with the traumatic situations they've been through. Karen Hansom and Mary Cogar exemplify the good that can be done in helping other people. As we were wrapping up with Paul, he smiled and said something to the translator. "Paul just heard from his family yesterday. They've been granted visas and will be coming to America." You can read Phil's story here, and below are a few more of my favorite photos.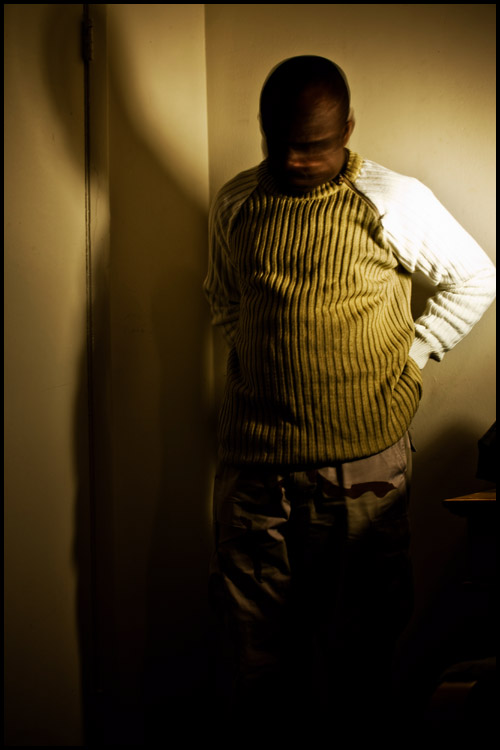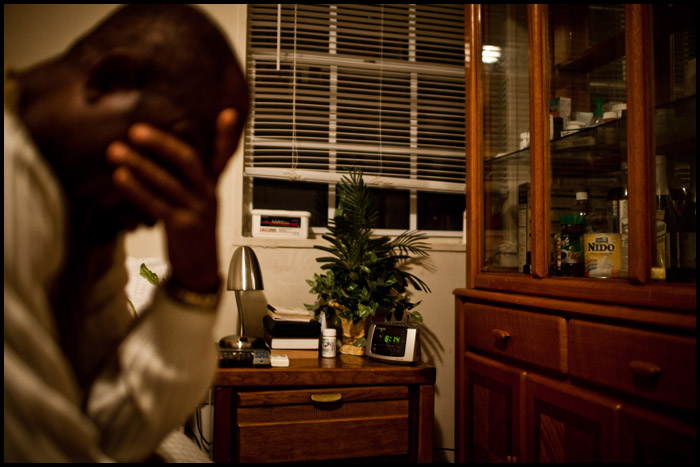 Karen Hanscom and Mary Cogar of Advocates for Survivors of Torture and Trauma